Aisha Tyler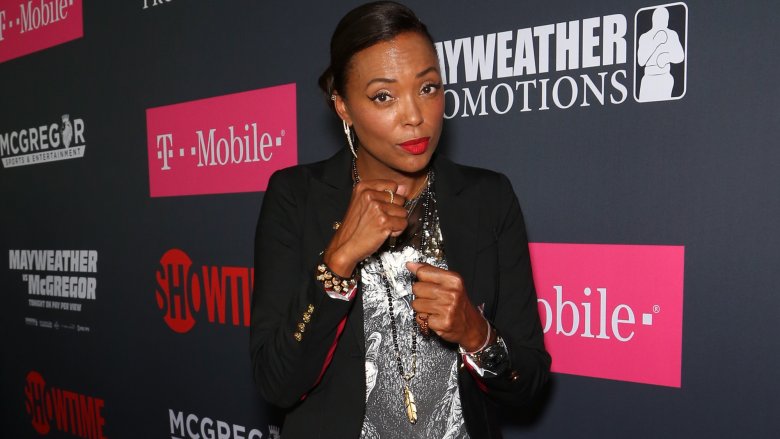 Between Archer, Whose Line Is It Anyway, and a successful movie career, you'd think Aisha Tyler wouldn't have time for gaming, or any other hobby. But you'd be dead wrong — Tyler has been into video gaming since she was a little girl, and shows no signs of stopping.
As she told Mashable in 2014, she's been into video games her entire life and would spend hours at arcades alone, playing this game and that. As she grew up, she embraced Tomb Raider, Halo, Fallout 3, and any other game you can think of. She voiced characters in Halo and Watch Dogs and covered Ubisoft's 2012 E3 press conference. That gig spurned some online hate, with people labeling her a "fake gamer" because apparently you can't look good and blow people away in Gears of War. Pick one.
Tyler bit back at the haters with a viral Facebook note titled "Dear Gamers." Featuring lines like "I've been a gamer since I made friends with a girl in the fifth grade just to get at her Atari," "I've been a gamer since … I became dorm champ at Leisure Suit Larry," and "People ask me what console I play. Motherfu***r, ALL of them," it's clear she knows what she's talking about, and her critics don't. She ends her note with the only way to truly address people this close-minded: "I say to you respectfully, and I mean this from the bottom of my heart, GFYS."
Michelle Rodriguez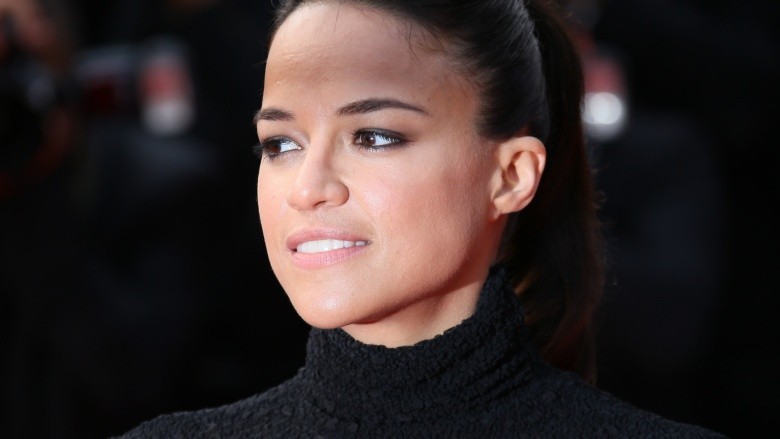 When most people try to picture what the average gamer looks like, chances are they wouldn't imagine a frame or visage like Michelle Rodriguez , Michelle Rodriguez is partial to fighting games and first-person shooters. She loves the rush of competition and is known to play games from the Street Fighter, Tekken, Halo, and Call of Duty franchises.
Rodriguez became a recognized name in the video game community back in 2002, when she starred in the first Resident Evil movie. She has also done a variety of voiceover work over the years for the True Crime, Halo, Battlefield and Call of Duty series. Make sure you keep an eye out for her gameplay footage floating online, to watch Rodriguez talk smack to all her victims.
Vin Diesel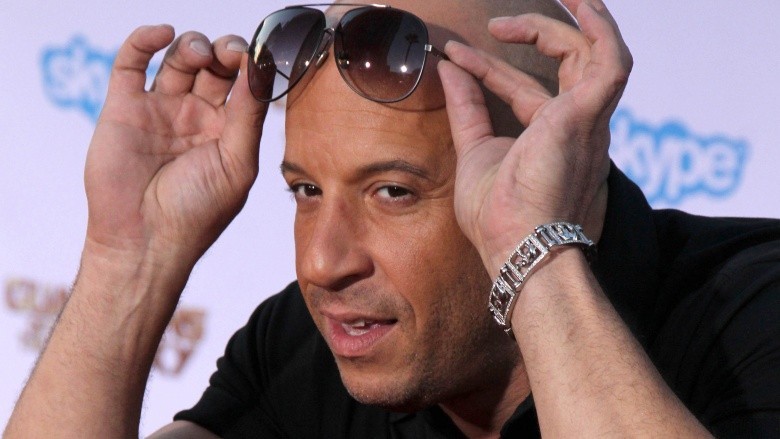 Yet another surprise name from The Fast and the Furious series. The Guardians of the Galaxy and The Fast and the Furious actor is surprisingly an avid gamer, whose habits started over two decades ago when he and his friends first started playing the tabletop version of Dungeons & Dragons. Diesel supposedly has a tattoo somewhere on his body featuring the name of his longtime Dungeons & Dragons  character, Melkor, who is named after Sauron's old master in J.R.R. Tolkien's The Silmarillion.
What's even crazier is that the premise for Diesel's 2015 film, The Last Witch Hunter, spawned from a nerdy conversation between the Groot voice actor and writer Cory Goodman, another D&D addict. Unless Melkor was suddenly a mute, we're guessing he had more to say during this convo than "I am Groot."
Megan Fox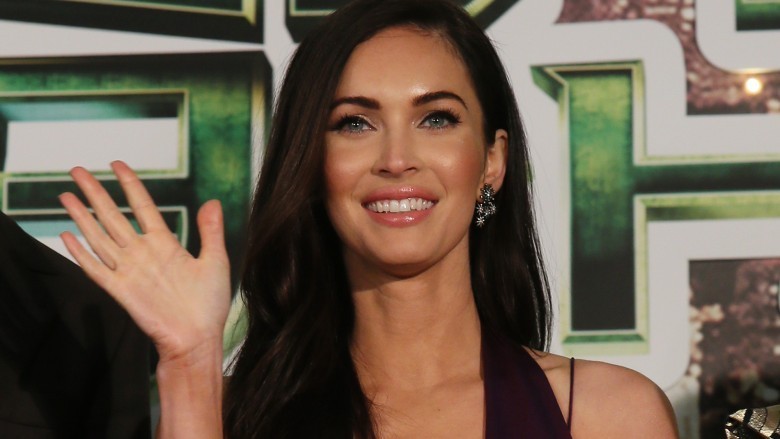 Actress Megan Fox has been a gamer her entire life, cutting her now-perfect teeth on Aladdin for the Super Nintendo. In the modern era, the Transformers star and hobby psychic is a big fan of all things Mortal Kombat, including 2008's Mortal Kombat vs DC Universe, wherein the Man of Steel serves as her in-game Kryptonite. "I hated playing as Superman," she told IGN's now-defunct What They Play in 2009. "His combos were so weird. I don't know, I just thought it was lame." Careful, Meg. The last time someone called Superman lame, he totally … ignored it and went along his day. He's a pretty nice guy, actually.
Fox isn't just about breaking digital bones: she also enjoyed the exercise opportunities offered up by the original Wii console in its heyday, singling out the woefully fatality-free party game Rayman Raving Rabbids as a title she would play until she was out of breath. We're not sure what's more fun — that game, the idea of Megan Fox playing that game, or trying to say that game's title five times fast.
Ice-T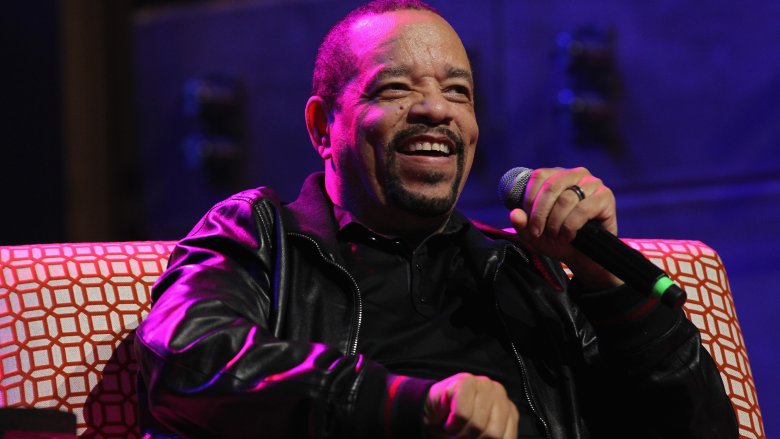 It's hard to imagine someone as hardcore and badass as Ice-T sitting down to enjoy a nice video game. But he's as geeky as any one of us, especially when game involves popping caps in both suckas and fools.
As Kotaku reported, in 2008 Ice-T  appeared on the Jace Hall Show and showed off his Call of Duty chops.  As it turns out, he loves the game, has his own gamer handle ("LORD 187X"), and even owns real night goggles like the ones used in Modern Warfare 2. As for his prowess, T simply boasts that if you're playing and see his handle, "you gonna die." But he's not a one-game wonder, as he's been seen tweeting about Fallout: New Vegas's launch bugs ("It's slow… The load screens take forever.. Too much talking…It froze once…BUT I CAN'T STOP PLAYING IT!!!!") and the Medal of Honor beta ("SUCKS…the single player may be dope like Battelfeild [sic]. But the multiplayer is kinda janky.") Even his Twitter handle is chock full of gamer nerd cred: @FINALLEVEL.
Recently, he's been diving into Destiny 2 like so many others. His character in that looks exactly as you'd expect an Ice-T character to look: badass and ready to virtually end you.
Lupe Fiasco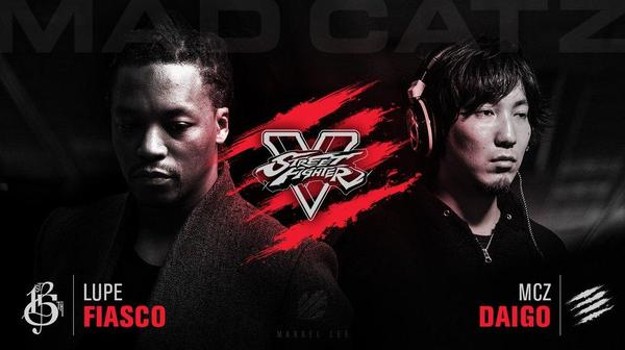 if you're a fighting game buff, you've likely seen this footage of Daigo Umehara parrying his way to a dazzling comeback in Street Fighter III at the Evo 2004 fighting game tournament.
Daigo is renowned in the e-sports scene as one of the world's best Street Fighter players, known in Japan as "the god of 2D fighting games", but on Monday night met an opponent he couldn't overcome rapper Lupe Fiasco.
The two squared off in a Street Fighter V contest, letting the world watch via livestream on Twitch. Shockingly, the famed hip hop artist clinched an upset victory, beating Daigo 3-2.
Lupe is known to be a big gamer, sometimes making videogame references in his music, but it seemed like a foregone conclusion that he'd lose to the experienced Daigo. Lupe himself tweeted once that it would be an honour to lose to the fighting game pro.
Their showdown, put together by arcade joypad makers MadCatz, is one of the many examples of e-sports' increasing mainstream appeal. Other such indications are the popularity of Twitch, a widely used game streaming platform, and the massive million dollar prize pools in DOTA 2 and LOL International tournaments.
"I almost cried on stage," Lupe said in a post-match interview, adding that playing Diago "was a bucket list thing."
Seems like a dream come true from my view. Been playing SF since I was 5 years old. Chance to play the Fiasco and Daigo's games ended particularly climatically -- each player winning two best-of-three games and tied going into the deciding round -- which, mixed with the surprising result, lead to some suspecting that this was more staged "e-sports entertainment" than e-sports.
Should we do a round up of Zambian Gamer Celebrities? Please let know via our Twitter and Facebook page. Don't forget to give this post a like and share if you enjoyed it!